Chicago Shenanigans // Chicago Trip Recap
Chicago was fun! It's like a mini New York! Of course I did all the things your supposed to do when coming to Chi-Town! My friend Genovia is from Chicago and invited me along with her when she went home for a small trip and I had a blast exploring the city with her! I ate deep dish pizza, went to see the bean, took a picture on the ledge and went to Garrett's Popcorn while i was exploring downtown! I love popcorn so anyone who knows me should already know I was beyond excited to go there and get a fresh bag! I was more happy to see the bean then I thought I would be! The kid in me just came out and I was so happy to see it haha! I've listed below all the places I went to that I could remember and that you'll see in my vlog. Click on the video to see all the Shenanigans!
Lou Malnatis
Lou Malnatis deep dish pizza is so good! It was my first time trying deep dish pizza and it was amazing! Definitely add this to your list if your looking for a good place to try some when you go to Chicago! Only negative was how long it actually took to come out, but I guess if the restaurant is popular that's what you may need to go expecting.
The Magnificent Mile
https://www.themagnificentmile.com/
I was actually on the Magnificent Mile and had no clue that I was! It's in the mix of Downtown Chicago and just blends in with all the hustle and bustle of things! There's lots of stores to shop and restaurants to eat at if you're interested in finding a great hangout spot.
Garrett Popcorn
https://www.garrettpopcorn.com/
Anyone who knows me should know that popcorn is one of my favorite snacks (usually alongside a glass of red wine ….) so going to Garrett Popcorn was a must while visiting Chicago! The Chicago mix is a popular flavor but I went with the classic cheesy combination and it was amazing! Try it when you go if you haven't already --- you won't be disappointed!
Chicago Boat Tours
https://www.wendellaboats.com/Boat-Tours
Ok so I had actually planned to do a Chicago boat tour but didn't have time to do it when I was there! However I did see the boats and where the tours were along the Chicago river as I walked by. Watch my "Chicago Shenanigans" video to see the views of it! it looked really nice from where I was and I'm sure it was a good time for those on the boats! Next time I go, it's on my list!
Millennium Park
https://www.cityofchicago.org/city/en/depts/dca/supp_info/millennium_park.html
Millennium Park was super cool! I've seen "The Bean" many times before in pictures but it wasn't the same as actually being in front of it! It's cool that something so simple as a bean could be blown up in an artistic way and become a staple in a huge city! I LOVED IT! I probably had just as much fun at it as the little kids that were there.
Maple N Jams
OMG!! Maple N Jams was A-M-A-Z-I-N-G! I had the red velvet French toast and it was SO GOOD!! The restaurant has this old diner feel to it and it's such a warm little spot to have brunch and catch up with friends or have a Sunday day date. The service was great and the food was even better! I loved it and would absolutely recommend it for brunch/breakfast!
Skydeck Chicago
Skydeck Chicago (A.K.A The Ledge) was mega massa cool! It's definitely worth the elevator, ramp, and flight of stairs (or two) that you have to take to get to it haha! I didn't think you would only have a certain amount of time to take a picture once you got there but --- with the crazy amount of people there to all get a chance to take a photo it made sense! I got a couple cool shots! The views at the different sides of the city was pretty awesome too, and there is also binoculars that allow you to see further if you want or look down at the buildings closer! Super dope place to go to see Chicago from the highest point!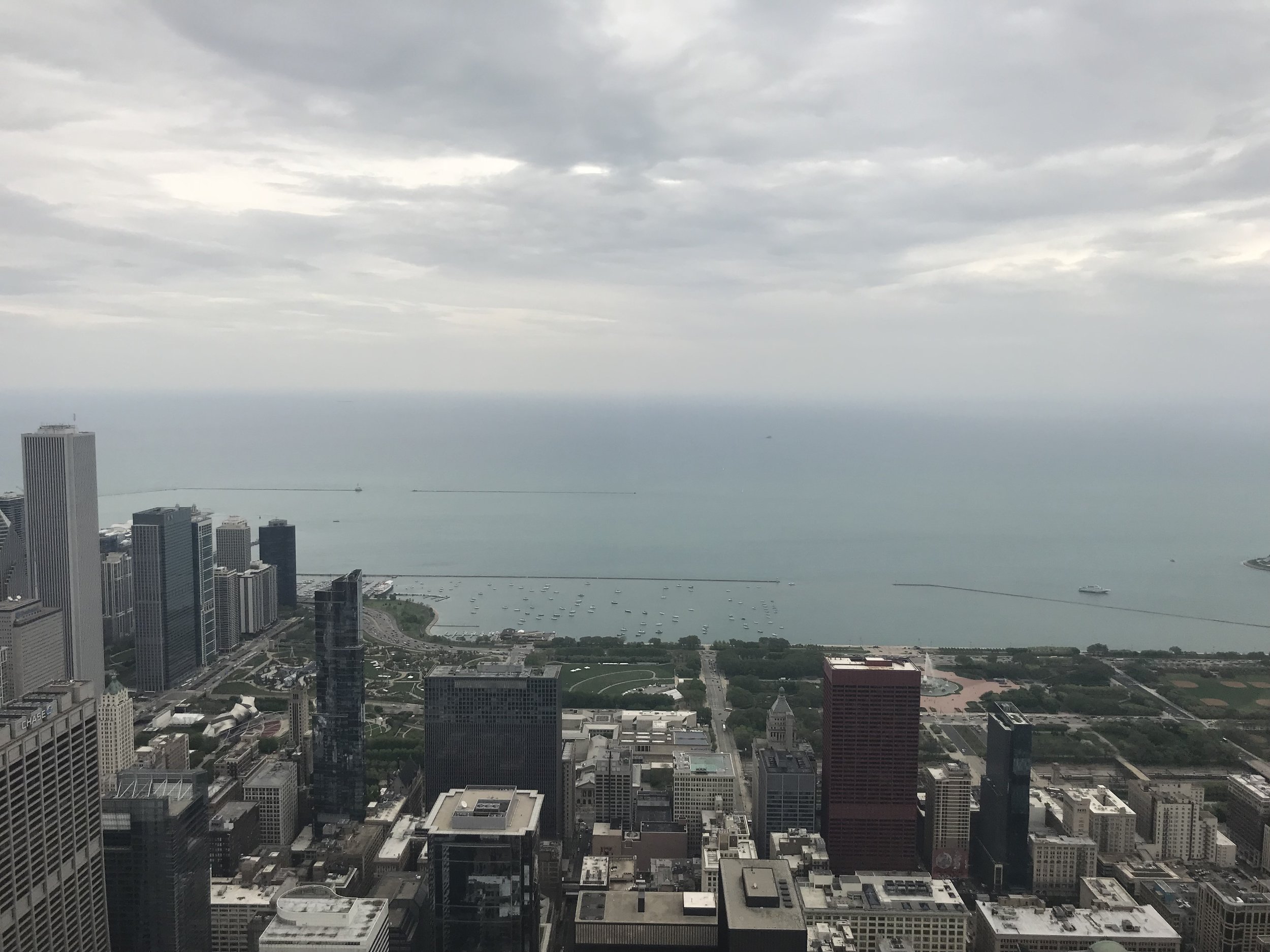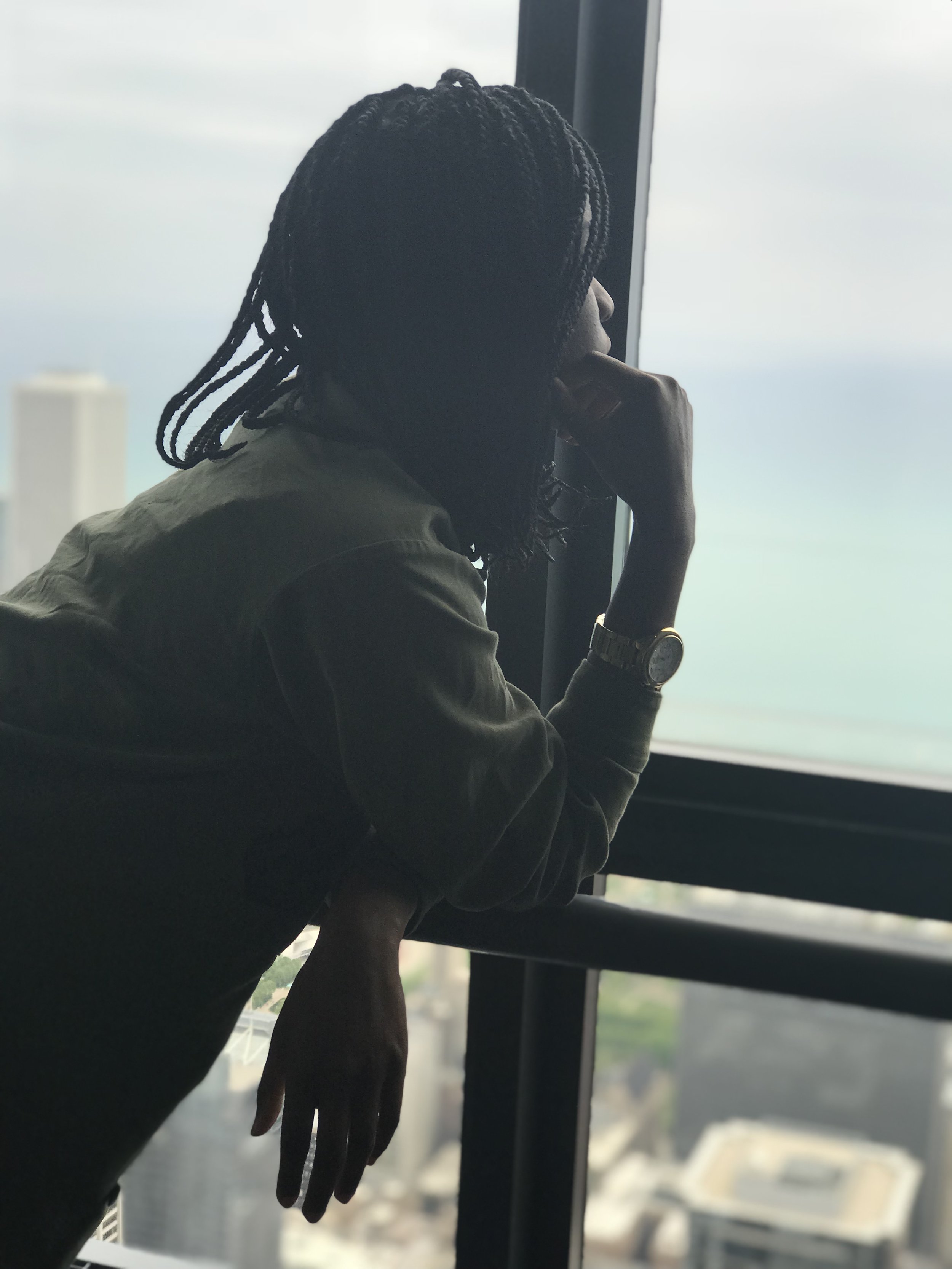 Portillo's
https://www.portillos.com/index.html
Portillo's was super good! There's a whole story behind it though! I ate it not knowing exactly what I was eating and it tasted so good! Shortly after eating it I ended up breaking out from something that was in it … BUT that was probably because I've never eaten anything like that and my body was reacting/ going into protective mode! BUT ---- despite all of that it was worth it! I'd still suggest it for sure! LOL
XoXo,
Until Next Time,
-B