Press/Media
A blessed woman of many talents indeed.
Women Walking in Passion & Purpose: Briana S. Roker
Voyage Dallas
Meet Briana Roker of BSRTheFashionista, The Impact: A Millennial Empowerment Experience
The Impact Xperience Teaches Us How to be Selfish
Have you ever just needed mental space for a while, then felt guilty about it? Briana Roker and Dr. Genovia Holmes, self-care and mental health aficionados of "The Impact": A Millennial Empowerment Experience, helped us redefine how to be selfish and unapologetic at the same dang time.
Young Fashion Fund
Meet Briana, fashion blogger of BSRTheFashionista. Here is her story, unfiltered.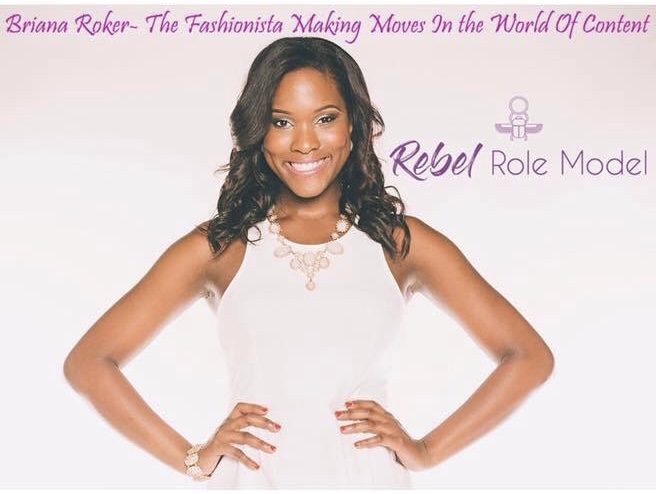 Briana Roker is not your typical fashionista. She has poured her creative soul into each event, photoshoot, styling and collaboration you can think of! She challenges the cliché concept of a fashion influencer by infusing daily doses of positivity and realness for her audience. Briana talks through her journey of finding her most beloved passion and turning it into a successful venture. She also talks about the realities of being fully invested in your personal brand, and what it means to truly believe in the brands she collaborates with.
Random Addiction Local Queen s/s 18 A Tribute to Dallas Fashion Show Host
StyleCon Dallas 2017 Interview
Style Chat Dallas Summer 2017 Style Expert
Style Chat Dallas Summer 2017 Style Expert
I was blessed with the opportunity to be the style expert for the Summer 2017 #stylechatdallas event. It was an honor to be apart of such a powerful event, among such powerful women in such a beautiful place! Thank you for having me!
"By the grace of God, I am what I am."
"God is within her, she will not fail."
#StyleExpert
#StyleChatDallas
#BSRTheFashionista
Brown Girls Do Ballet Project - Assistant Styling
I was blessed to assistant style on this beautiful project w/ Brown Girls Do Ballet and it blessed me even more to just be apart of such a powerful purpose! Brown girls go through so much, and being a brown ballerina is tougher than I even knew of, but I was honored to help show that brown girls are beautiful, brown girls are powerful, and brown girls are magical ---#BrownGirlsDoBallet too— Because we are & because we can.
Papercity Magazine Editorial Internship/Features
For five months I was an editorial intern at Papercity Magazine based in Dallas/Houston Texas. I had the opportunity to be apart of so many wonderful events, meet so many amazing people and participate in numerous projects. Below are a few of my features within the magazine as well as issues that I worked on.
Rayban Commercial Creative Concept Designer
For this particular project, my brand strategizing and brand marketing talents were put to the test as I was appointed the job of being a creative concept designer. From creating a creative concept sheet, to coordinating each scene as well as making sure the commercial was cohesive with the brand image itself, This project was quite a challenge, but definitely fun!